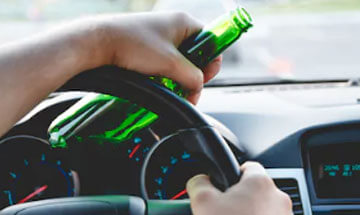 DUI/DWI
Los Angeles DUI Defense Attorneys
Los Angeles criminal defense attorney, David Chesley, runs a powerful California criminal defense law firm that has quickly spread throughout California. Along with his team of expert and experienced Los Angeles DUI attorneys, David Chesley has handled countless California criminal defense cases, including a large number of DUI and high-profile cases.
Our Los Angeles criminal defense attorneys are dedicated to providing every single client who steps through our doors with the best possible criminal defense representation. We will provide you with aggressive criminal defense representation to obtain the best possible results.
DUI Alcohol: California Vehicle Code 23152
The vehicle code 23152 is under the chapter of road safety and public offenses rule of Department of Motor Vehicle in California. The code enforces Driving Under the Influence (DUI) of Alcohol as a criminal offense and sets out the limit of safe and unsafe levels, age, and driving license types.
What happens when you are charged with DUI Alcohol in California?
When arrested for a DUI, most people believe that it will be impossible to successfully challenge DUI charges. Usually this is wrong, our experienced Los Angeles criminal defense attorneys have successfully represented many clients against DUI related charges in Los Angeles and throughout California.
Often equipment malfunctions can create inaccurate readings, and all forms of BAC testing are prone to error. Blood samples that were taken during your arrest can be acquired in order for us to have them tested at an independent laboratory. This procedure has often led to different results in your blood tests.
Did you know that during the roadside investigation that led to your DUI arrest the arresting officer is required to follow set of standardized procedures? Many police officers fail to follow these guidelines, making evidence gathered in the field questionable.
As you can see our team of experienced California criminal defense attorneys will investigate your DUI case from every angle and we will find any errors made by the police and by their testing equipment.
The Arrest
A DUI commonly begins with an officer of the law pulling you over, or at a checkpoint. If the officer suspects you to be under the influence, he will ask you to perform a series of field sobriety tests, you will also be required to blow into a handheld Breathalyzer. If you are thought to be under the influence, the officer will proceed to arrest you and you will be asked to take either a blood test or a breath test at the police station, or at a hospital.
Refusing both the breath and blood test can result in much tougher DUI penalties, often including a one-year driver's license suspension.
Normally if you are arrested for a misdemeanor DUI, you will be released a few hours after your arrest. In case of felony DUIs, you may be required to post bail in order to be released. After you are released you should be given a citation that requires you to appear in court on a certain date and you will also be given a temporary driver's license. Your regular driver's license is usually taken by the arresting police officer and mailed to the Department of Motor Vehicles. If you have an out-of-state driver's license then the police officer will return your driver's license to you when you are released.
After a DUI Arrest
Once you are released it is important to contact your DMV and request a hearing. You will have 10 days from the rest of your arrest to demand a hearing, if you fail to contact the DMV within those 10 days you driver's license will be automatically suspended after 30 days. If you hire an experienced DUI attorney, your attorney will be able to request the hearing for you. Having an experienced DUI attorney handle this can have many advantages, such as being able to request the hearing at a later date in order to better prepare for it.
Our experience Los Angeles DUI lawyers will use the DMV hearing to persuade the DMV to allow you to keep your driving privileges. Our experienced DUI lawyers will also use this opportunity to gather information that can be helpful in building a defense for court. During this hearing our aggressive attorneys will subpoena the logs that contain information on the Breathalyzer used during your arrest. These include, Calibration and maintenance logs that can reveal a history of malfunctions or inaccuracies.
Along with these logs, we can also subpoena the arresting officer, this will require the police officer to testify at the DMV hearing. Often the testimony given by the arresting office may reveal any errors that could have been made in the field, during your arrest.
Once the hearing is over, The DMV will consider the matter and make a decision. This decision is normally mailed to you within 30 days of the hearing. If the DMV rules in your favor, then you will be able to maintain your driving privileges. If the DMV rules against you, then your license will be suspended shortly after receiving their decision. Even if the DMV rules in your favor, a conviction in court can lead to a separate license suspension.
If your license is suspended, our experienced Los Angeles DUI attorneys can help you obtain a restricted driver's license within 30 days of the suspension. This license will allow you to drive to and from your place of employment and to any court mandated alcohol programs. Our aggressive California criminal defense attorneys will work to obtain a restricted license as soon as possible if your license is suspended. It is important to know that driving with a suspended license is a serious crime and lead to longer license suspensions and even jail time.
Penalties for DUI (VC 23152)
1st offense DUI — Jail time for a first time DUI can range from 48 hours to up to six months in total. A license suspension that can last up to six months and probation for up to five years. Along with other penalties you may be required to participate a DUI education class.
2nd offense DUI — If you receive a DUI within ten years of any previous DUI violation, the DUI will be regarded as a 2nd DUI offense. During a 2nd offense the jail time is doubled and can range from 96 hours to a whole year. Along with jail time a license suspension may be imposed that can last up to two years. As with a first offense DUI probation can last up to five years and DUI education may be required.
3rd offense DUI — If you are arrested for a 3rd DUI in a period of 10 years, it will be treated as a 3nd offense DUI. Although probation remains the same and can last up to five years, your license suspension can last up to 10 years. Jail time can last from a minimum of 120 days up to a whole year.
4th offense DUI — When a 4th DUI happens in a period of 10 years; the minimum jail time is raised to 180 days while the maximum still remains a year and license suspension can last up to 10 years. It is important to know that a 4th offense DUI will no longer be a misdemeanor and will be treated as a felony offense.
1st offense DUI with Injury — If someone suffers an injury due to a DUI, the DUI is treated differently. Jail time can vary depending on the facts of the DUI and may be served in a state prison. A DUI education program will be required as well as probation up to five years.
2nd offense DUI with Injury — A 2nd offense DUI with injury happens if someone suffers an injury within ten years of a first DUI offense. Jail time will vary and may be served in a state prison. Participation in DUI education will be required and a license suspension for up to three years may be imposed.
3rd or subsequent DUI with Injury — Any subsequent DUI with Injury can have devastating effects. Prison time can vary from at least one year up to four years for a 3rd offense with injury, additional prison time may be added for subsequent DUIs. Along with other penalties, a 3rd DUI with injury will also have you permanently marked as a Habitual traffic offender.
Our Experience California DUI and Criminal Defense Attorneys
Our experience California DUI lawyers will be able to attend most of the DUI court proceedings on your behalf, you will only be required to attend if there is a hearing in which you are required to testify or if the case goes to trial. DUI cases often involve multiple court dates and can run over the course of several months.
During the course of your DUI proceedings, your assigned California DUI attorney will spend their time collecting evidence in order to better negotiate with the judge and prosecutor on your behalf. Your assigned attorney will use any evidence gathered to seek dismissal or reductions to any charges you may be facing.
If after all these proceeding, no settlement is reached then the DUI case will be set for a jury trial. Often during a trial, our DUI lawyers will be able to negotiate better deals by using the trial as an opportunity to review minor details that could have been overlooked by the District Attorney.
Contact us for help
A DUI conviction can have devastating impact on your personal and professional life. A conviction will lead to a permanent mark on your criminal record and will also affect your driving record. One of our experienced California criminal defense attorneys will give you an upper hand in avoiding both. At the Law Offices of David Chesley, we invite you to contact us for your free initial consultation. During this consultation we will help you explore all the options available to you when fighting a DUI or any other type of criminal charges.
To set up a free consultation or if you have any questions, contact us through our website or give us a call. One of our expert California criminal defense lawyers will be waiting to speak with you. Call us today at 1-800-755-5174.